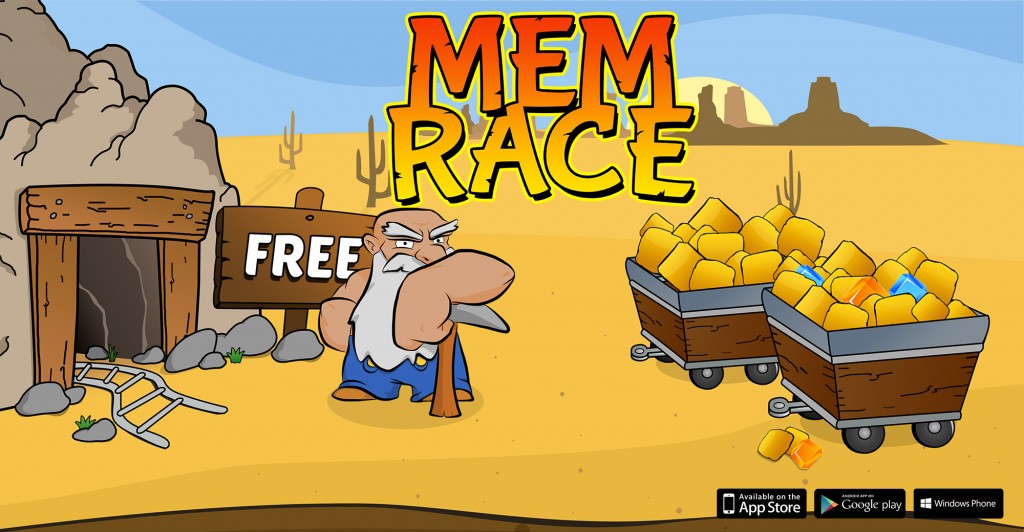 First, what it Memrace?
Memrace is a small memory game, me and my brother, Mikkel, did in Unity3d back in the beginning of 2014.
It has in the time of writing, been "on-hold" for some months, as we have both been busy with other projects.
Our current version is v1.2 and is actually pretty fun to play. Sadly though, it is getting boring very quickly, as there is no real progress, and it becomes too hard too quickly. It's a rough and basic version of the game we have in mind.
Therefore, we are now taking the time to start working on v2.0 of the game.
Here is a list of some of the things we have agreed on focusing on for the next version:
Focus exclusively on iOS for now.

This one sounds SO bad in my mind, but we can see on the stats we have, that our iOS users are the ones that are playing the most. We need to make things as simple as possible, as we are only two guys building this game at night in our free time – we both have a wife and kids! :)

Introduce some level system, to players can make process and we can control the difficulty of the game better.
So that's it for now, just wanted to give a little "Developer Log" update, now that I got my new blog up and running.
Memrace is currently out on iOS, Windows Phone and Android.