I know, this is not related to ASP.NET, Silverlight, game development or anything I normally blog about. I just wanted to share a site I found the other day, as it has a pretty sweet concept and some nice graphics.
http://customhorror.net is the site I'm talking about.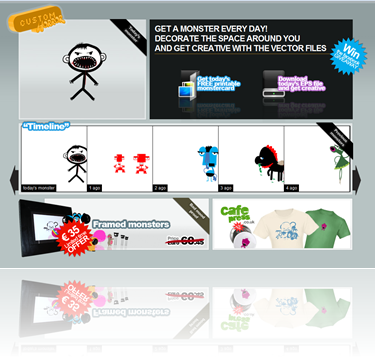 The guy behind this, David, is making a cute/funny/sad/angry/etc. monster, EVERYDAY! And believe it or not, but most of them are pretty good. You can then buy them on T-shirts, get them framed, on batches, on cups etc. You can even get the EPS file and use it for commercial use with a small license fee.
Check it out, it a pretty cool little project :)
– Enjoy!